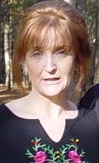 We want to honor our own Fiona McPherson Wiggins who has been suffering with a fatal illness. Our love and prayers are always with her and wish her all the best in her recovery. Without her, we would not have known and appreciated the Scottish heritage as we do now. We appreciate all your prayers. We look forward to the day she can attend our Scottish festivals again.

Hello out there all ye Scottish Clans. We are very excited about attending all the Scottish Highland Games events here in Texas and want to share with you some photos we have taken. We also want to share with you our line of candles available with Scottish scents. These are specially chosen with Scotland in mind. There are many beautiful flowers to behold in Scotland and we have chosen the most aromatic scents available. Please visit our shopping cart for selections.
We have a booth at the events in Arlington, San Antonio, Salado and Houston.
Please plan to attend and enjoy the music and all the exciting events, plus food and lots of arts & crafts to see and purchase.
MEMORIES, our Scottish aromas will take you back to your heritage and if you have never been to Scotland here's your opportunity to experience from afar. You will find the excitement while browsing our list of scents available in candles and oils as follows:
HIGHLAND HEATHER
The famous purple heather that blankets the hills and glens is infused into this oil, the Scottish name for heather is "Haeddre" known for its renewing properties. Its profuse aromatic scent is historically used medicinally to treat nervousness and migraines. So a traipse (hike) through a heather clad hill will brighten the spirits, as will our candle.
The rich sweet scent from the blossom of the white and purple heathers makes for a succulent and luscious honey. As immortalized by Eliza Cook in 1812 as follows:
"Wild blossom of the moorland ye are very dear to me
Ye lure my dreaming memory as clover does the bee.
Ye bring back all my childhood loves when freedom, joy and health
had never thought of weary chains to fetter few or health"
SCOTTISH THISTLE
This is our most requested candle scented with the delicate purple petals of the thistle. This is now Scotland's national flower. This is taught in all the schools in Scotland, that when the Vikings invaded they took off their shoes to quietly lay siege on the Castle. A loud screeching was heard when they stepped on the thistle, which alerted the Scots Guards, and so deterred the invaders.
ISLE OF SKYE
This scent captures the exhilarating fresh salt air as experienced when taking the ferry from the mainland over to the "Isle of Skye", a visually overwhelming experience.
CELTIC SPIRIT
A unique scent reminiscent of the almost eerie misty mornings experienced in the highlands, mountains and glens.
FIRESIDE
This spicy scent captures the smell of peat fires burning throughout the villages of Scotland, leaving you with a permanent memory of winters in Scotland.
LILY OF THE VALLEY
A delicate fragrant flower that grows prolifically in the spring time in both the highlands and lowlands of Scotland and will excite all your senses.
HILLS AND GLENS
The aroma will bring back memories of hiking in the hills and glens and the cool damp air when camping for the night.